2015 DR Power Pro K28 Model, Manual-Start RapidFire
$2,099.99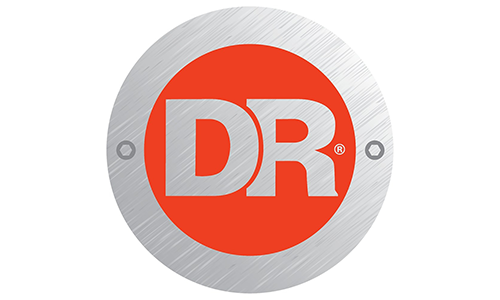 ---
Stock Image
Location
Pat's Power Equipment
Model
Pro K28 Model, Manual-Start RapidFire
Overview
---
Description
Fast, easy splitting!



The Pro K28 model RapidFire packs plenty of power for home use. Split cord after cord at up to 6 times the speed of a traditional hydraulic model!



One Log, One Second!



Ordinary log splitters are slow...painfully slow. Because they use hydraulics to gradually force a log to split. The DR RapidFire harnesses the power of two massive flywheels and a rack and pinion system to pop logs open at a rapid clip. And it's instantly ready to reload. No more waiting...the DR RapidFire will work as fast as you can feed it!



Flywheel Log Splitting



Instead of hydraulics, the DR RapidFire Log Splitter uses kinetic energy. Our unique kinetic power system—consisting of twin flywheels (weighing 55 lbs each), and a commercial grade rack and pinion system—is the source of the power and the speed that makes the Rapid-Fire the fastest log splitter available.



The two massive flywheels act like a giant battery, but instead of storing electricity, they store mechanical energy. Their spinning weight is a force multiplier, accumulating energy created by the engine in between splits, then releasing it in a sudden burst. Any log is simply overmatched!



What's the "tonnage"?



When most of us comparison shop for log splitters, we look to tonnage. And we assume that the higher the tonnage, the more powerful the splitter. With conventional hydraulic splitters increased tonnage compensates for the slow nature of the hydraulic ram. The DR® RapidFire™ is different, and because we've replaced hydraulics with a kinetic system, we don't talk in terms of tonnage. The RapidFire™ uses speed and force to split more efficiently. Our testing has consistently shown that the Pro K28 model will easily out-split any conventional 28-Ton hydraulic splitter. And it will do it a whole lot faster!
Engine
Type: OHV
Starting: Manual
RPM: 3600
Oil Type: 30W
Model: R180
Oil Capacity: 20 oz
Make: DR
Lubrication: Splash
Horsepower: 5.8 HP
Displacement: 179 cc
Air Filter: Dual element
Cooling: Air
Cylinders: 1
Features
Easy to Maneuver - 16" DOT-approved all-terrain tires roll easily, getting your machine wherever you need it. Road towable at up to 45 mph.
Auto Retraction - With ordinary splitters you are tethered to the machine so you can return the ram to its starting position. The RapidFire retracts automatically, leaving your hands free to handle the wood.
Cutting-Edge Power Plant - The 5.8 HP high-tech chain driven, OHC engine produces 8.34 ft. lbs. torque for all-day power and low vibration.
Chassis
Wheel: Steel wheel with taper roller bearings
Tires: 16" x 4.8" ; Number of Tires: 2 ; Tread - DOT Approved
Dimensions
Working Height: 27"
Width: 46.8"; Wedge - 3/4"
Weight: 363 lbs without Tray, 395 lbs with Tray
Shipping Weight: 523 lbs.
Height: 48.3"; Wedge - 6.2"
Length: 83.5" without Tray, 100.9" with Tray
Dimensions: Shipping - 49"L x 67"W x 49.5"H
General Information
Warranty: Machine - 2 yrs Residential, 90 days Commercial ; Engine - 2 yrs Residential, 1 year commercial
Standard: CARB Certified; Assembly
Splits: Outsplits - Outsplits a 28 ton; Max Log Diameter - 30"; Max Log Length - 24"; Average Cycle Time - 3 Sec
Frame Material: 1/4" thick steel
Flywheel: Weight - 55 lbs (2) ; Diameter - 18 1/4" ; Max RPM - 400 RPM
Choke: Choke
Specs
Engine
Engine Type

R180
Engine Manufacturer

DR
Engine Size

179 cc
General
Ram Pressure

28 ton
Log Capacity

Diameter: 30 in.; Length: 24 in.
Cycle Time

3 sec.
Oil Reservoir

20 oz.
Wheels

16 x 4.8 in.